Marvel's Guardians of the Galaxy 2 has made a hit among viewers and here are ten of the funniest scenes from the movies:
Art of Subtle Wink is Lost on Rocket
Rocket Raccoon provides some of the best humor in Marvel's latest Guardians of the Galaxy humor. In this part, you will see him trying to master the art of sarcasm and every time he fails you will not be able to stifle your laugh. He tries to wink and make it work but luck is not with him for this part.
2. The Turds
3. Nebula finally gets the Fruit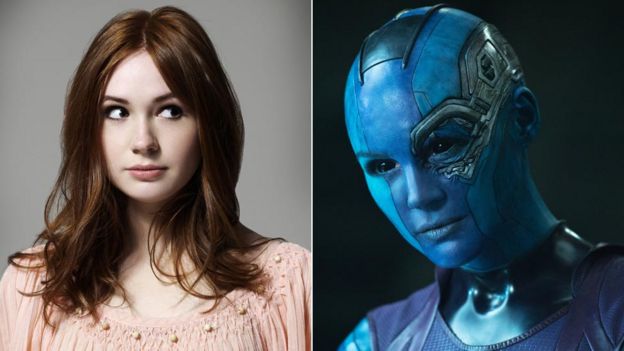 Nebula tries hard to get some of the space fruit and it is quite funny when she makes two attempts. Her actions draw quite a response from fans of humor of action. When she finally takes the bite from space fruit, she is disappointed which builds up the scene.
4. The Comic King
Chris Pratt is famous for his role in Parks and Recreation and we all are aware of his comic persona. When he is making the promise to do weird things in volume two, punchline makes quite an impact on audience and sets the tone for rest of the movie.
5. Yondu is the Comic
You will find yourself getting the most emotional yet having the most laughs when it is time for Yondu to rule the screen. He delivers his dialogues with precision and perfection and therefore brings emotions that he wants to quite easily.
6. Pac-Man Peter Powers
Opposite of Pac-Man, Man of Mac, Peter Powers will have you in fits for prolonged actions. Once again the reaction will be hard to suppress when you see Peter Quill trying hard to get things that he sets his mind to.
7. Teenage Groot
You will see teenage Groot playing video games and the mere sight will make you laugh. It is also the time when Peter Quill realizes that his child Groot is younger version of himself and this is how Yondu must have felt raising him. The moments that lead up to realization are pretty comic. Peter Quill is quite a favorite among Marvel fans and there are Peter Quill t-shirts available for fans now!
8. Sensitive Nipples
Drax sure does look like a tough dude but he has his weak spots and his weakest spots are his nipples. It is because of nipples that he cannot cover up. You will always find the humor build up to this fact.
9. Triangled-Face Monkey
Once again Rocket is used to bring joy to audience when he is called "triangle-face monkey". It is impossible not to spare a laugh.
10. Groot and Hats
We also learn that Groot hates hats and when he is expected to wear hats by Yondu we find him agitated at the thought which further makes the entire scene funnier.
Marvel fans can also indulge themselves in Guardians of the Galaxy 2 Cosplay as well as Cheap Quality Star Lord Cosplay Costumes now too.